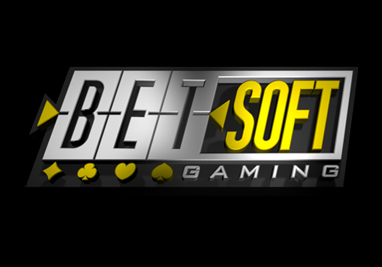 An Overview of the Amazing Slots from Software Maker Betsoft
Betsoft are unusual in the world of casino slots makers for two reasons. Firstly, they are US friendly, allowing offshore US casinos to offer their games via their main license in the Netherlands Antilles. Secondly, their slots are at the cutting edge of 3D design. While this is an easy label to give to many makers of slots games, Betsoft really do deserve it. When you see their games, which include a mobile range too, then you will instantly realize that the design and graphics rendering is truly unique.
This page gives you a complete overview of the slots offered by Betsoft. I have started with an overview of the company behind these games, including their history and current setup. After that you will find my pick of the best slots, this is a tougher choice than at some other manufacturers, with so many great games to choose from. After that, you will find more information on the general range of slot and other casino games. Finally, I have outlined the mobile options from Betsoft.
Betsoft Slots – Company History and Background
This company was formed way back in 1999. It is only in recent years that they rose from being a niche outfit into being one of the bigger and better software makers in the online casino world. In 2012, Betsoft launched their 'ToGo' range of slot games which were optimized for mobile devices. This was a breakthrough, and has seen them taken up by 100's of online casinos.
With so many casinos leaving the US due to the unclear legal situation there, BetSoft have also carved out a niche by offering their slot games to US players. Their main rivals, Real Time Gaming, offer solid enough games, though nothing that can compete with the 3d technology of Betsoft- which has given them a further boost.
Now based in Cyprus, Betsoft license their games to many of the big brand International casinos as well as the offshore US ones. They have a suite of 150 games, and are already expanding into other areas including bingo and poker.
Betsoft Slots – Picks of the Best Slot Games
There are so many amazing titles to choose from with the Slots 3 (slots cubed) range and the ToGo mobile versions. This is one software house where there really are enough titles that could make the top 3 that you'll have to check them out for yourself. Here are my 3 picks:
Mr Vegas is one of many attempts by different software houses of using the Vegas theme to create a slots game. This one succeeds where so many others have failed thanks to the 3D graphics and animated reels. There are 4 different bonus rounds, including a mini-slots game, craps themed free spins round and a featured roulette game which lets you play as 'Mr Vegas' himself and can result in some very big wins. With a cartoon-like intro video and jazz soundtrack this game somehow manages to put you into that Vegas mood.
At The Copa is a completely different game. This one has a South American flavor with salsa dancing and a classic love rivalry. The feature round sees two would be Latin-lovers trying to dance their way into the affections of an attractive (cartoon) lady. This sounds odd written down, when you play the game you'll find this both amusing and graphically entertaining.
My 3rd pick is 2000 BC, this is based on cave men and wooly mammoths, an entertaining and graphically stunning slot.
Betsoft Slots – Other Slots and Table Games
The ToGo slots in the Betsoft range are all taken from the main list, the difference with these games is that they have been specially adapted for the small screen sizes of smartphones. These games work using Flash, which means iPhones need a 3rd party plug in before they will work.
There are more than 150 games in total available, including all the popular table games as well as many more slots. This is enough to run an entire casino. Very few casinos feature only the Betsoft games, with most keeping these as an extra. The fact that you can play all of the games in your computer's browser window makes them ideal for the new generation of casinos who have completely given up on the old download idea – replacing this with instant-play instead.
While the bingo type games from this software house look and play great, the poker is more limited for the moment. This is a heads-up game, and has not been adopted by any of the major poker sites at the time of writing.
Mobile Options for Betsoft games
These games are brilliantly adopted for mobile devices and are the only real option for US players in this area. They work through your browser and do not have native apps for iOS or Android. I recommend you check out the ToGo range of slots on your mobile device soon. I am sure you will agree that these games fully deserve the name of 'next generation'.