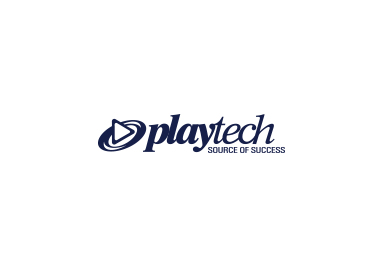 An Overview of the Slot Games from Industry Giant PlayTech
PlayTech are one of the biggest casino software development companies in the business. This company powers many of the world's biggest gambling brands. In addition to their amazing slots range, PlayTech also supplies technology for poker, bingo, scratch cards and sports betting. The PlayTech slots range is huge with more than 200 titles already available. This provider is best known for their 'Marvel' range of games, which are based on the comic and movie characters. PlayTech casinos link their jackpots together, creating many multi-million dollar progressive prize pools.
This page gives you a detailed overview of PlayTech slots. First of all I have outlined some of the history and background of this company. After that you will find my picks of the best slots from their portfolio, this is a tough choice with so many excellent games available. Next you'll find an overview of the remaining slots and table games at PlayTech. Finally I look at the options for playing these slot games on mobile devices.
PlayTech Slots – Company History and Background
This company was first formed in Estonia, in 1999 by one Teddy Sagi. Starting off as an early provider of casino games, after significant growth, PlayTech listed on the London Stock Exchange in 2006, with a valuation of $550 million. There was trouble ahead, as law changes in the US saw 40% of their share value wiped out in a single day.
Since then PlayTech has continued to flourish and now has headquarters on the Isle of Man. There have been many company acquisitions along the way, seeing this company expand into different gambling verticals. The ability to offer a complete gambling package enabled them to do deals with many of the leading high-street bookmakers, providing their online presence.
The slots side of this casino developer has improved massively in recent years. Many of the best loved slots are PlayTech creations including the acclaimed 'Marvel' range of titles. These games work in your browser or via a download, and so can be accessed on a wide range of devices. The PlayTech progressive jackpot pools remain some of the biggest anywhere online.
PlayTech Slots – 3 Slots You Should Check Out
Picking 3 slots from this huge range is a tough ask, there are many titles which would easily make a top-list at any other casino which do not come close to the top at PlayTech. I have chosen 3 slots with different styles, to appeal to as many readers as possible.
The Incredible Hulk is part of the Marvel Comics range and comes with amazing graphics, interactive bonus rounds (you get to control the Hulk as he smashed cars and helicopters), plus that all important progressive jackpot. With the main prize linked between all the main PlayTech casinos, you can expect this to be in the $1,000,000+ range the majority of the time.
Monte Pythons Spamalot is a quirky and entertaining slot based on the 'Quest for the Holy Grail' film. There are 4 different bonus games based on real scenes from the movie, including the Killer Rabbit and knights who say 'Ni'. What you are really aiming for is the free spins round, which leads to a separate Holy Grail bonus round. You could win one of two jackpots, with the biggest one over $2.5 million at the time of writing.
There are plenty of entertaining titles outside of the intensive interactive big jackpot games. If you like something with a lot of free spins and some light entertainment thrown in, then why not try out the Chinese Kitchen video slot.
PlayTech Slots – Other Titles and Table Games
There are too many other titles to list in one short section, with the majority being 5 reel video slots with just about every theme you could imagine. Some of them are TV tie-ins, for example 'Little Britain' or 'the Sopranos', others are the standard historical fare, themed on Rome, Egypt or Aztecs. If you cannot find a slot to keep you interested in the list of 200+ PlayTech titles, then it might be time to try a different type of game altogether.
Table games come in all the usual formats, with Roulette, Blackjack and Casino poker having several versions each with different layouts or rules. You can enjoy these games with live-dealers at many PlayTech casinos – though the minimum stakes are generally a little higher. There are many other games including Video Poker, Bingo / Keno type games and entertaining novelty games too.
PlayTech Slots – Options for Playing on Your Mobile
Once again the theme here is that most games are available through a mobile-friendly browser version of the software, while a limited number can also be found on iOS and Android apps. This does seem to vary from casino to casino - with some places offering a lot more games on their native app downloads than others. The basic setup is around 30 games – though many of the best slots are included in this list.