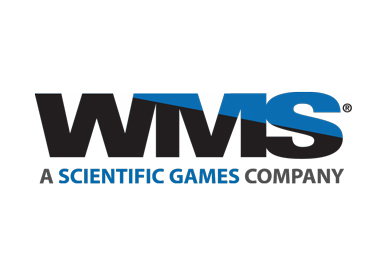 A Review of the Amazing Slots from WMS
This is a slot company with a long history. They were first started in 1943, first focusing on pinball and arcade gaming machines. It was not until 1994 that WMS, a subsidiary of the Williams Manufacturing Company first entered the world of slot machines. Today they supply cutting edge live casino slots which include some of the biggest brand tie-ins around – for example Monopoly, Star Trek and Willy Wonka. Many of these games are now being made available to play online – through William's interactive division.
This page gives you a complete overview of the slots from WMS. First of all I have summarized some of the key moments from this companies interesting history. After that my top picks of 3 must-play slots from the WMS range are outlined. Next the wider range of slots and other games is covered. At the end of this page you will find information on the mobile compatibility of the Williams slot titles.
WMS Slots – Company Overview
The ultimate owner of WMS is a company called Scientific Games Corporation. This company bought WMS Industries in 2013, who owned WMS Gaming – who in turn make the Williams-branded slots. This company has been making slot games for US and worldwide live casinos since 1994, and is also active in the manufacture of lottery terminals.
Slots from WMS are among the most recognizable in the casino, they include many big name brands including Monopoly, Zeus and Spartacus. These games have mini-game feature rounds and active animations – for example expanding reels and wilds with unexpected behavior. While many of the WMS games have already found their way online, you really need the dual-screen Vegas slots setup to experience them properly. The potent mix of animations, video clips and audio really does make for an immersive experience with these games.
More recently, the international profile of WMS has expanded. They now have subsidiary offices in a number of countries including the US, Australia, Canada, China and India. WMS also run an online gaming center in Belgium.
WMS Slots – Top 3 Must-Play Games
With everything from 3-reel traditional slots to the latest interactive games to choose from, there are a lot of slots from this manufacturer which should be on your must-try list. I have narrowed this down to three here, these should give you a nice spread of the options available from this leading manufacturer.
Zeus has to be top of the list, based on the hugely popular 2nd version (there is already a 3rd version starting to hit casinos). This is not the most interactive slot, with just a single bonus round with free spins. What this game did is capture the imagination of a generation of casino gamblers. The slick game-play, great animations and potential for a big payout made Zeus the go-to slot for many fans of this form of gambling. A nice twist is the 'Greater Zeus' symbol, when this appears during the free spins round all the adjacent symbols on that row turn into Zeus symbols too – increasing your payouts dramatically.
Monopoly is the best known slots franchise produced by WMS. This game also has several different versions ranging from simple games to multi win-line slots with an amazing game bonus round based on the traditional Monopoly board. There are 3 games left in the current generation, including giant progressive jackpot payouts. These are also available online.
The third pick really is at the cutting edge of slot design, the Lord of the Rings (Return of the King version) includes the ability to save your progress and has video bonus rounds which are taken from the film. What I like about this one is that you can choose between stacking your free spin bonuses or taking them immediately.
WMS Slots – The Full Range
There are 100's to choose from in the full range of WMS slots, many older 3 reel models have now been replaced with the latest interactive games – though there are plenty of titles still around to keep the traditional slot fans happy. Other movie franchise tie-ins include Willy Wonka, Star Trek and the Wizard of Oz. There are themed slots to target the Asian markets, and many of the traditional themes which many different slot makers choose for their games.
The Interactive division of Williams is doing a great job of transitioning these games to the online world at the moment. What you will find is that casinos do not exclusively offer WMS games. Instead they add these are extras to their 'Vegas' or 'Arcade' tabs. If your casino does not currently offer these, then it is time to find one that does.
Mobile Compatibility of WMS Games
These games are found in Flash format, which means that they will play in the browser window for most devices. If you are an Apple user, you might need a 3rd party plug-in before you can play these games. Touch screen devices will be able to play these games no problem, though you might have some issues with smaller screened smart-phones.