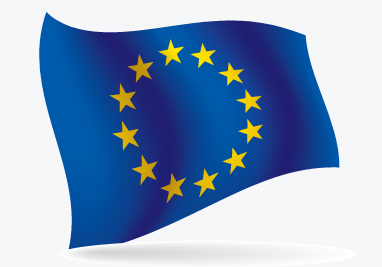 An Overview of Casinos in Europe
Europe is a continent with more than 380 million people and more than 30 countries, each with their own laws covering casinos – both live and online. Some countries within Europe legislate at the national level, others leave this up to regional governments within their jurisdictions. This means there is no uniform European casino scene, instead a patchwork of rules and regulations.
This article gives an overview to people visiting Europe and wanting to know about the Euro casino scene. First of all below, I have gone through the larger countries on this content and noted the main casinos in each one. Next, some of the casino games you can expect to find at Euro casinos are noted. After that you will find some information on the online casino scene, which ranges from complete acceptance to online bans.
Live Casinos Around Europe – Your Guide To Live Euro Casinos
United Kingdom: There are 100's of casinos in the UK, almost every city and large town has one. These are generally small venues, providing table games and slots – and often poker rooms too. The only large casinos are found in London, and include venues like the Victoria Casino in Leicester Square.
France: There are some very lavish and exclusive casinos in France, some of which now host poker tournaments from the major global tours. These include the iconic Aviation Club, which is located in Paris. Don't expect to just be able to walk in, this casino requires a big bankroll.
Monte Carlo: High-rollers from all over the world congregate in the opulent surroundings of the Casino Monte Carlo, here you can find high-roller facilities which are suitable for their multi-millionaire clients. The grand final of the European Poker Tour takes place here, though the EUR 10k buy-in is small change for many of the patrons of the main casino.
Spain: The licensing of live casinos is at the regional level in Spain, which means that some areas of the country are much better served with venues than others. A casino to note is the 'Casino Barcelona', which again is host to poker tours, in addition to year round table gaming, slots and lavish entertainment overlooking the Mediterranean sea.
Italy: Gambling has been taking place in Italy since the days of the Roman Empire and is a deep routed part of the culture here. One of the first known casinos anywhere opened in Italy, the Ridotto (translates as 'Private Room') in Venice. Today, you will find casinos throughout the country, including some notable venues on the shores of the great lakes.
Germany: This is another country which leaves the licensing of casinos in the hands of the regional governments. The most famous casino in Germany is the Kurhaus, situated in the famous spar town of Baden Baden. There are many other venues, including some larger ones in major cities including Berlin.
Casino Games found in Euro Casinos
You'll find the full range of casino games in Euro casinos – many of which are designed to attract International audiences. Popular table games here are based around variations of Blackjack. Keep in mind that in the European version of the game the dealer only gets one card at the start of the hand. This means there is no 'peek' to check for Blackjack before the hand proper begins. Roulette is popular here, using the single-zero 'European' Roulette wheel and often including the French 'la Partage' rule too.  You will also find casino poker variations, Baccarat (particularly in the high roller rooms in Paris or Monte-Carlo) and Pai gow.
Slots are popular, though you will generally find that there are fewer of these machines per casino than in some of the bigger resorts around the world. To make up for this, many European countries will have slots in bars and in high-street bookmakers too. Bingo games are generally not found in casinos, taking place in dedicated bingo halls instead.
Online Euro Casinos
Once again, there is no 'Europe-wide' rule for internet gambling, instead a patchwork of rules on a country by country basis. Many countries segregate their markets, licensing and taxing the individual companies, and requiring specific sites for their own players. Others are more liberal, allowing anyone to gamble online with no restrictions.
You will find that many gambling companies serving international (non-US) markets are located in Europe. Many of these are listed on the London Stock Exchange, and many are licensed by European jurisdictions including Malta or Gibraltar.
As well as the individual online casinos, many of the leading software houses which specialize in casino games including PlayTech and MicroGaming are based in Europe. The take-up of online gambling does vary from country to country, with some of the markets here very mature and offering exceptional choice and range of services.