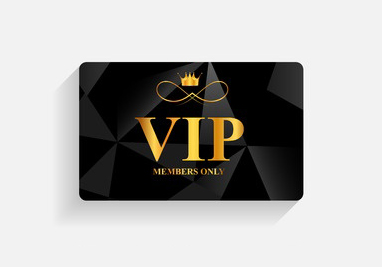 The Role of the Casino Host Live and Online
In the competitive world of live casinos, building up a relationship with customers is an important factor in assuring players keep coming back for more. In the past this might have been reserved for high rollers, or those mid-stakes gamblers who were putting in a lot of hours at the tables. Nowadays, a casino host will look after your needs even if you are a smaller gambler – though the perks and benefits on offer might not be on the same scale as for a big money 'whale'.
This page takes you through the world of casino hosts. First of all the general role in the casino and many of the key things that host can and cannot do for you is covered. After that the question of whether you should contact a host if you have not been contacted yourself is covered. The focus moves online after that, with an explanation of how hosts work at virtual casinos.
Live Casino Host Overview
Acting as a host in a casino is a wide ranging role. This is connected to the marketing department, and the hosts usually report into the marketing manager. This keeps things separate from the operational and floor side of the casino.
Some big casinos have thousands of customers coming through their doors every day. When deciding which ones to help, a host will often use two criteria. First, big money players or regular (repeat) customers betting smaller amounts are usually contacted. Second, out of those who are not personally contacted, the people who ask and initiate a relationship themselves are usually the ones who benefit.
Hosts can help with finding a game and any questions about the casino in general. Their main way to make customers happy is by dishing out benefits in the form of comps. These will be wide ranging and really need to depend on your overall value to the casino. For example smaller gamblers might get a free meal or cocktail, while bigger players might get dinner in a top restaurant or even free accommodation in the hotels. One thing that a host may well be able to arrange even for the smallest gamblers is an upgrade to a deluxe room or a suite.
Most of the time, if you play big enough stakes or play stay in the same place frequently, then you should be contacted by a host. This could be via e-mail or it could be via a phone call to your hotel room. It is always worth replying. Even if you do not get any direct benefits at that point – you will have started to build a relationship with your host which could be very beneficial in the future.
Should You Initiate Contact with a Host?
For people who have not being contacted by a host, the question of whether they should seek out and contact the host often comes up. The answer to this is almost certainly yes, though without any big expectations of receiving benefits first time around. One of the hardest parts of the job of any host is to manage the high expectations of small stakes gamblers when it comes to comps and benefits.
It can pay to get hold of a player card or find some way of demonstrating that you have value to the casino before you get in touch. Once you have a record of your gambling in-hand, it can be much harder to turn down those requests for extra benefits. If you are just a 'random' player then it is hard for the host to judge how much value you will offer the casino overall.
On the other hand, if you are a regular player or high stakes gambling fan and you know your casino has a host who has not get in touch –  then you should be asking yourself why not!
Casino Hosts Online
Online casinos also have hosts, who are on the lookout for high rollers. What you will get if the software notices you consistently gambling at high stakes is an invitation to a 'VIP Club' (which can go under many names). These are exclusive parts of a casino site which often include big benefits for high rolling players. With the betting limits (and overheads!) so low at virtual casinos, the bet sizes for VIP club entry in these are often a lot lower than at the live equivalents.
Some casinos lack the VIP clubs, or do not have hosts to look after their big bet players. If this is the case, then I recommend you take a look around and find one that knows how to treat their regular player's right. Of course, if you are a big bet player who does not like the idea of interacting with a host, then you should just say so and they will be happy to leave you alone.