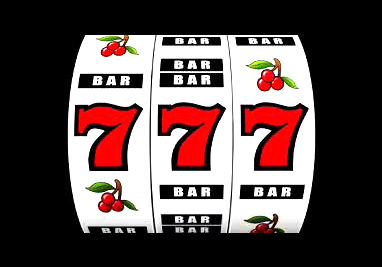 How to Get the Most From Slots, Both Live and Online
Slots games are developing so fast that it can be difficult for the individual player to keep up. The latest generation of games go beyond video bonus rounds and bring in social and group elements. There are also an increasing number of games with tie-ins with big name movies and TV shows. Getting the best experience, and the biggest chance of netting yourself a big windfall payment, is becoming an increasingly complicated task.
This page gives you an overview of how to find the best slots games for your personal taste, and how to get the best from the games once you find them. First of all below, you will find a summary of the types of slot games available at casinos, covering both live venues and virtual casinos too. After that there is a quick run-through guide before you start spinning the reels. This will help you avoid costly mistakes while you wait for the jackpots to come in. The importance of bankroll management, comps and bonuses is covered next. A reminder of the most important factor of all can be found at the end of this page, to enjoy the experience while you wait for those big wins.
Slot Machines and Variance
When it comes to playing slot machines, understanding the concept of variance is important for players who want to maximize both their bankroll and playing time.  In a nut shell, variance refers to the risk and volatility with a specific slot game and includes things like how often winning combinations are hit, as well as the likelihood of hitting a bonus round or major jackpot while playing the machine.
Hit frequency is an important mathematical concept that's at the heart of all slot game designs, and this percentage expresses how often a winning combination will occur during play.  For example, a slot with a hit frequency of 16% means that on average for each 100 spins on the machine, the reels will line up with a winning combination 16 times.  Since all machines are designed with different hit frequencies, it's an important consideration in bankroll management if you're looking to play as long as possible.
Say for example you deposit $100 and want to play slots for a few hours to pass the time.  You select your machine and it has different denominations ranging from $0.50 per spin up to $50 per spin.  You may be tempted to place two spins of $50 hoping to win a major jackpot, but more likely than not you'll lose this wager and have finished your bankroll within a matter of seconds.  A better strategy in this case to maximize play time would be to flat bet $0.50 per spin, which would allow you to play a lot of rounds on the machine, experience some wins and also potentially hit a bonus round if it's offered on the game.
Slots Overview – The Ever Improving World of Slots
The pace of change is accelerating when it comes to computers, and this is enabling new growth in the world of online slots. You will still find a lot of traditional games with 3 reels, one win-line and often a big jackpot waiting to be won. At the same time there are themed games which include clips from movies, multiple screens and bonus rounds which take you on interactive adventures.
Live casino slots are branching out into multi-player games, where you have shared bonus rounds as well as your individual play. Mobile technology has improved to the point where you can play slots on your mobile phone or tablet as well as via your laptop.
One thing that slots still maintain is the huge jackpots, and equally large payouts from the reels. Millionaires are being created all the time, both at live casinos and online. Slots are certainly becoming more entertaining – though the big money side of this type of gambling is alive and well.
Things to Consider Before You Spin the Reels
Before you sit down and start playing a slot, there are some things to check out. If you press the spin button too soon, you could find yourself spending more than you originally bargained for. The main considerations are the number of lines you are playing and the coin size for each line.
For example, if your slot has 30 win-lines, you can select anywhere between 1 and 30 for each spin. The default for most slots is to start with the maximum, as this is what most players choose. Each line will require a number of coins. Your options here range from 1c up to $5 (sometimes more). Remember, this is multiplied by the total number of lines. Your real bets are between 30c and $150. I have seen people spin for more than they bargained for many times by not spending a few seconds checking the total cost per spin at the start.
Another thing to check concern jackpots. You might choose a particular slot for the attractive jackpot total. What you need to do is look at the pay table or the rules, and see what the criteria are to become eligible for the jackpot prize. Often, you will find that this only pays with maximum coins, or above a certain total spin amount for the video slots. This one is important, you'll be very disappointed if you thought you just won a million and end up with 'only' $5k.
Bankrolls, Comps and Bonuses for Slots Players
Managing your casino bankroll is vitally important to slots players. If you fail to do this effectively then you could end up going broke very quickly. The idea here is to find a balance between making your money last long enough to enjoy your slots sessions, and making sure that the money feels meaningful to you.
I recommend 250 spins as a balanced amount for a session. This will give you enough action to enjoy some bonus rounds and free spins. If you do hit a win early on in your session, you can always increase the spin amount in proportion to your new bankroll.
Comps are the rewards that Casinos give for their regular players. Since you are usually turning over money fast playing slots games, then a player card is a must. If nothing else you will be able to enjoy free food between your slots sessions in the buffet of your casino.
Online, rewards are handled differently. Here you will have a lot of bonuses which you clear by playing through the total amount a number of times. There may well be a comp point scheme alongside of this. If your casino is not offering you a range of bonus and comp offers, then it may well be time to look for a casino that rewards you better.