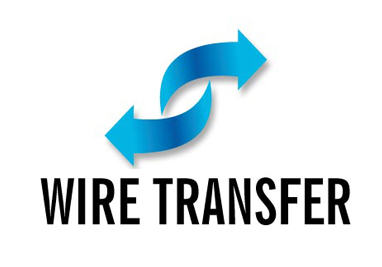 An Overview of making Casino Deposits Using Bank Wires
There are many innovative and complex systems which are used for depositing at online casinos. Many with exotic sounding names like electronic wallets or payment processing applications. Bank wires have been around for a lot longer, this method involves simply instructing your bank to send money to another account – either nationally or overseas. This casino deposit method is great for making larger deposits, and can be used for withdrawals too.
This article gives you a complete overview of using bank wires to make casino deposits and withdrawals. First of all you will find an overview of using this method, covering the US and worldwide locations too. After that the practical steps needed to make your bank wire deposits are covered, before I go on to outline how this same process works for withdrawals.
Overview of Bank Wire Casino Deposits
Bank wires are accepted by some US friendly casinos operating offshore, however they are sometimes declined by US banks. This means that US players are likely to need alternative deposit options such as pre-paid Visa, eChecks or Credit Cards. Where this method does work it is still a solid option for transferring larger amounts of cash. While cards and 3rd party services generally charge a fee as a percentage of the total transaction, bank wires usually have a fixed fee – making them more cost efficient as the amount of money increases.
For players in the rest of the world, these are a legitimate option and one which is favored by value and reliability – rather than speed. There are two distinct types of transfer, local and international. Local transfers are much faster, while international ones are often required, since the casino sites are usually located in offshore locations. There are numerous services which facilitate bank transfers, including iDebit and many other local options.
For players with the full range of deposit options, bank transfer is a slow method. The minimum time for banks to exchange the cash is normally 3 days. During this time the money is gone from your account and held in limbo, giving the banks an opportunity to earn some more interest from your cash. In today's instant world of online gambling, this will probably seem like an eternity.
Large transfers are the ideal for bank transfer casino deposits. For example, if you wanted to send 5 figures, other applications (electronic wallets for example) might charge you a considerable sum. With bank wire you'll pay a one off fee, and your money will be on board without any problems.
For me, the best thing about bank wire payments is that they work the other way. You can request that you casino pay you using a bank-wire, which is very reliable. Again, this is ideal for getting large sums moved around – though as before you will have to wait not only for your casino to process this request, but for the minimum 3 days while the amount 'clears' too.
Stage-by-Stage: Bank Wire Casino Deposits
Here is a stage by stage overview of what you need to do to make your bank wire casino deposit happen. The key thing to keep in mind here is that the wire is actually a 'push' from your bank to the casino. Most deposit transactions are a 'pull' and are initiated by the casino site requesting the money from various services.
Before you do anything else, you'll need a player account at your casino. This can be registered for either via the downloadable software, or on your casinos website (or sometimes even app). Remember to use accurate personal information when you register. This can save you a lot of time later on when you need back-up documentation to make a withdrawal.
Next you'll need to get in touch with your casino. Bank wires are usually for larger amounts, with many having minimums of 4-figures or more. Since the casinos do not want to publicly display their bank account information, they will need to verify your identity and arrange the transfer personally.
Once you have the IBAN number for your casino, along with the SWIFT code and address information. You can log on to your own bank (or use the telephone), and initiate the wire. This should only take a few minutes, though some banks might have their own security verification system, for example sending you a text message which contains a security code.
You'll usually have the money on your account and ready to play within in around 3 working days.
Using Bank Wires for Withdrawals
This is an excellent method for withdrawing winnings from your casino, especially if you are lucky enough to get a big windfall. You simply need to supply your bank routing details to your casino and they will handle the rest. Bank wire will be the default if you cannot withdraw back to the method you deposited with – for example MasterCard.