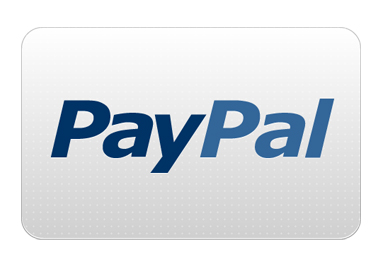 How to Deposit at an Online Casino using PayPal
PayPal was the first of a genre of online payment services collectively called electronic wallets. This is a virtual account which sits between your bank and various online merchants. You upload money, and then use this to buy things, send cash to other PayPal users – or of course to deposit at online casinos. While PayPal is available around the world, not all countries can use this for casino deposits. The US is currently restricted in this way.
This article gives you a complete overview of depositing at online casinos using PayPal. First of all you will find some background as to how this system works and which type of casinos accept it. After that the process for setting up an account and making your casino deposit is outlined. Finally, you will find some information on making sure you do not end up with a welcome bonus with bad terms hidden in the small print.
Overview of PayPal Casinos
PayPal came to prominence when it was bought by eBay in the early 2000's. This spread the system among users worldwide and makes it the best known of the eWallet services. This system includes an element of buyer protection. The charges are slightly higher than at other similar services, and this money funds staff who look after the needs of buyers. It is possible to reverse a payment using PayPal – which is one of the reasons many countries with lower GDPs are not allowed to use this service for casino deposits.
Only the biggest and most reputable of casinos are able to accept PayPal deposits – making this a trust signal in its own right.
There are some other advantages too, which are more general to the genre of eWallet services.
First, using one of these services creates an additional layer of security. If you use PayPal, then you do not have to give any of your banking details directly to the casino. Instead you pay through a secure browser window from your PayPal account. This has a secondary advantage too – you will not find any transactions with gambling sites appearing on your bank statement.
For many people, PayPal acts as a place to keep your gambling bankroll separately from any individual operator. This is not only safer - it allows you to use your money quickly in the event that a casino runs a promotion or special offer. You can take the offer, then withdraw back to PayPal and wait for the next one when you have finished.
Balancing this are the transaction fees. With this eWallet, you'll be charged when you receive money. While this is only a few percent of the total, it will add up over time to a significant sum. The initial setup and verification of your account is another notable downside, though this is really just a small one-off effort.
How to make Casino Deposits using PayPal
This is a two setup process. First you need to set up your PayPal account, and after this you need to register and deposit at an online casino that accepts this method.
Setting up your PayPal account is very easy. You go to paypal.com, and register your details. This will include e-mail verification, and you will also need to verify using your documents and securely link your bank account too. You'll be able to use this service for limited funds right away. The verification steps are needed before your limit is raised.
Once you are up and running, you can sign up and deposit at your favorite casino. The generic process will be similar to this:
First, you'll need a player account. You can register via the download or web based version of your casino and may need to verify your e-mail address as part of the process.
Next, navigate to the cashier. All casinos will make this very easy. You should click on 'Deposits' and then 'PayPal'.
You will find yourself taken to a secure browser session (sometimes in a new tab) where you will log-in securely to PayPal, specify your deposit amount and click 'Pay' to deposit.
You then get returned to your casino and will see a confirmation screen. Your money will be available to play with right away.
Before You Make a PayPal Casino Deposit – Check the Bonus Terms
When you compare the bonuses at online casinos, you will quickly notice how similar they all look. Typically, you'll get a 100% match on your first deposit, often with a large upper limit.
What I recommend you do before you sign up, is check the terms and conditions of your casino's bonus, and make sure there are no hidden clauses which could affect your ability to benefit from your bonus.
The key thing to look out for is the play-through or wager-through requirement. This is the number of times you need to turn over the bonus before it can be withdrawn. The best casinos start at 20 times your deposit, while the worst are at 50 or more. You should also look out for 'Weightings' given to different games for bonus clearance, some casinos may even discount games all-together.