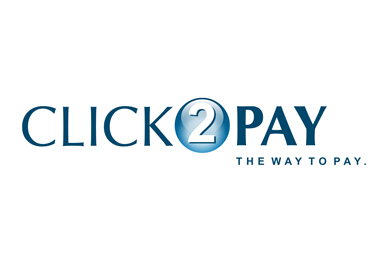 Depositing at Online Casinos with Click2Pay
Click2Pay of a popular electronic wallet service which is welcomed by the big casino brands around the world. This method works in the same way as PayPal or Moneybookers, sitting as a 3rd party account between your bank and online merchants. The advantages include security (you do not need to give you bank details directly to any casinos) and the ability to quickly move money around – for example to take advantage of bonus offers.
This guide is a complete overview of Click2Pay Casino deposits. First of all I have given an overview of how this system works, and the pros and cons of using it. After that you will find a stage-by-stage guide, outlining the steps you need to successfully get your deposit through. Finally, you should make sure you are getting the best bonus deal before depositing with any method, and I have outlined the key factors to look out for when comparing different offers.
Click2Pay Casino Deposits Overview
Electronic wallets are a hugely successful concept. The intermediary account means you only need to give your trust to one merchant. You can then use this account to separate some money from your main bank account, shop online or deposit at online casinos. Click2Pay is an established player in this area and take their security very seriously. Not only do they use the latest computer encryption technology, they verify your application with a phone call as part of the registration process too. This personalized check is not something that the bigger players do, and for me it adds some extra security to this electronic wallet, by preventing fraudulent accounts.
Once you have registered your account, you can fund it using several methods. Bank wires, UKash (a pre-paid voucher) and credit card deposits are all accepted. Note that using your credit card to fund your Click2Pay account does come with a 3% fee. When your money is on board, you are good to go – this includes transfers to other users of this system, as well as the casino deposits.
The main advantage is security. Not having to give your bank account or credit card details to online casinos gives you extra peace of mind. This security works in a different way too. If you win some money, you can keep a part of your casino bankroll in your electronic wallet account – rather than at the casino itself. I also like the fact that casino transactions will not appear on my bank statement when using an eWallet.
Click2Pay also gives you a lot of flexibility. If you keep part of your bankroll on this system, then you can quickly move to take advantage of special deals and promotions at different casinos. This means you will not have to go through the process of withdrawing your current balance to take advantage of short-term deals.
On the disadvantages side, you have a small fee and the effort of setting up an account. These are minor compared to the flexibility and security that Click2Buy brings you.
Stage-by-Stage: How to Make your Click2Pay Deposit
There are two stages in the process of making a Click2Pay deposit. First of all you'll need to set up your Click2Pay account, and then you'll need to register at your chosen casino and make the payment. This is a generic process that all the casinos follow, though you might find small differences at individual operators.
To set up your Click2Pay account first head to click2pay.com and click the green 'Sign up now' button. This opens a new secure window requesting your basic details, password, security question and phone number. You will be called to validate your details, I like to look at this as an extra security step which increases my security.
Once your account is set up, you'll need to add some funds. This can be done by registering your bank account, or using your credit card. When the money is on board, you are good to go and can use this to deposit at a large number of online casinos.
I'm assuming you have chosen a casino and verified that they accept Click2Pay at this point.
First of all, you need to set up your player account, remember to use accurate information, as some casinos will request backup documents when you want to withdraw your winnings. You'll also need to verify your e-mail address with a link at most casinos.
Next go to the cashier, this should be simple enough to find, no casino is trying to hide this after all. Click 'Deposits' and then Click2Pay.
You'll go to a separate screen where you will be asked for your Click2Pay number, e-mail and password – along with the amount you want to deposit. Click 'Submit' and your deposit will be completed after verifying your account.
This is a very simple electronic wallet system, which is accepted at casinos around the world. For just a small upfront effort setting up your account, you can use this account across many casinos for many years to come.