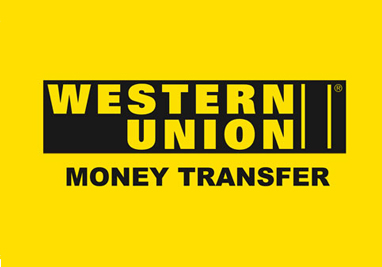 How to Deposit at Online Casinos using Western Union
Western Union is one of the oldest money transfer companies around. They have a global network of offices, which includes one in each US city and most towns. You can wire money to individuals throughout the world, in exchange for a small fee. While Western Union do not allow direct casino deposits, you can still deposit at online casinos from the US using this method. What you do is to wire the money to an individual acting on behalf of the casino. Once this is received, the casino reconciles the accounts and you are good to play.
This article is a complete overview of Western Union casino deposits. First of all, I have outlined how this casino deposit method works, and provided the pros and cons compared with other deposit methods. After that you will find a stage-by-stage practical guide to getting your Western Union casino deposit on board.
Overview of Western Union Casino Deposits
For players around the world, there are few restrictions on any casino deposit methods. This makes the extra effort needed to visit a Western Union branch unnecessary. This guide is instead focused on US casino players – who do have restrictions on many of the standard deposit options.
After legal changes in 2006 (the UIGEA) casinos were forced to move offshore, and many chose to stop allowing US players altogether. The main effect of these laws is that banks try to block credit card transactions, and eWallet services are also blocked. With many reputable and long-running casino chains licensed offshore – Western Union emerged as a great alternative to credit card casino deposits.
Western Union are just the middleman, and do not specifically allow casino deposits. These work by using the name of an individual overseas. You'll effectively be wiring money to Mr Jon Doe in Panama or Antigua. Using a reference number pre-arranged by your casino, this wire is then reconciled with your player account – usually within a few hours.
The key advantage of this casino deposit option is that it is very reliable. If you are determined to get you money on board, then the extra effort will be rewarded with near certain success. Some casinos will also allow you to use Western Union for withdrawals too.
On the minus side, you'll have some extra effort to make deposits using this method compared to using your cards. Part of the process involves finding your local branch (often just a booth in a mall), and having over some money in person. There are also fees associated with this deposit. These fees are how Western Union makes their profits. At some casinos, you will get a refund of these fees over a certain amount, for example $300+ deposits.
Some people may be uncomfortable with the risk of wiring money to a stranger. This understandable, though it should not be a concern. As long as you stick with a trusted casino brand, then wiring your money should be as safe as any other deposit method.
Stage-by-Stage: How to make a Western Union Casino Deposit
This information is a generalized process for making a deposit using Western Union. You'll need to speak with your casino as part of the process, and they will be able to tell you about anything else (or different) that you need to do. I am assuming you have found the casino you would like to deposit at already before you get to using the instructions below. If not then make sure you check the section below about comparing casino bonuses first.
The first thing you'll need to do is create a player account. This is where the money will end up. You can do this online or via the downloadable software at most casinos.
Next you need to get in touch with the support at your casino. I recommend that you do this over the telephone – most will have a toll-free number for US players. They will verify your identity (sometimes requiring documents) and will then send you the instructions for your deposit. This will take the form of the name of an individual, and a tracking / reference Id.
You take this information to your local branch office. You can find the location of these online. Handing over the cash, fee and name / reference number. For many casinos you'll then mail over the reference number WU give you.
Next your casino will pick up the wire, reconcile this with your player account, and you will have the money. The entire process can be completed in less than 3 hours; though will usually take a little longer- especially out of hours.
Before Your Western Union Deposit – Check the Bonus Terms
If you want to enjoy the best bonuses along with your Western Union casino deposit, then you'll need to look beyond the headline rate of your bonus and into the terms and conditions. These all look great when you see the flashing headline of a 100% (or bigger) match. Once you get into the terms and conditions and check the 'play-through' rates, they are very different. The best casinos require that you play-through 20 times your bonus in order to withdraw, and the worst 50 or more times. You should also check that your favorite table game is no on some 'excluded list' to make sure you'll get the full benefit.