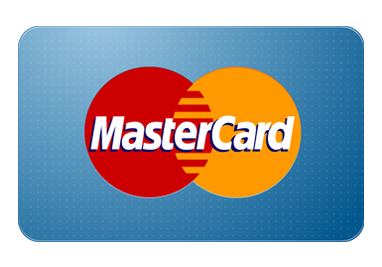 How to Deposit With MasterCard at Online Casinos
While there is nothing illegal about an individual playing at offshore casino sites for real money – Federal laws do still make depositing more difficult than it could be. The good news is that the offshore casinos have developed experience and capability to get your MasterCard deposits through first time on most occasions. This article explains the situation, and shows you how to get your payment on board.
There are three parts to this MasterCard casino deposits guide. First of all, you will find an overview of the casinos operating offshore which are welcoming US players and how deposits work with these operators. Next I have provided a stage-by-stage look at how you go about depositing with your MasterCard. At the end of this page is some important information on how to compare the bonus offers of different online casinos – something I recommend that you do before you deposit.
Overview of MasterCard Casino Deposits
MasterCard is only behind rival Visa in the popularity as a casino deposit method. In fact, most casinos will accept both of these brands. For players around the world, there are no restrictions on making your deposit with MasterCard. This guide is aimed at US players, who can face restrictions in making online casino deposits in this way.
The casinos that still welcome US players are located offshore. They welcome US players under international free trade laws. One Caribbean Island which is a popular licensing jurisdiction for online casinos has taken this right to the World Trade Organization. Antigua got a ruling in their favor, though the US has not revised its policy of blocking transactions between banks and gambling site operators.
You can make deposits at these offshore casinos by making international purchases with your card. These are not subject to direct restrictions from the US, though your bank will still decline some transactions if they have reason to believe it is for gambling. The site operators keep changing the payment processors and codes used to keep ahead of the banks.
If your MasterCard does get declined, then you still have several options open to get your money on board. These include Pre-Paid Visa cards and money transfer services such as Western Union or MoneyGram.
The Process for Making Your MasterCard Deposit
The deposit process outlined below is generic, however it covers the general way in which your casino will take you from prospective customer to real money player. I'm assuming that the starting point for most players is that you have chosen a casino, checked that they are legitimate, and compared their bonus offers with other casinos.
The next step is to register your player account. If you have downloaded the software then you can register through this. If you prefer to play in your browser then many casinos will also let your register and deposit this way. Be prepared to verify your e-mail address, and keep your information accurate in case back-up documents are required later down the line.
You now need to find your way to the cashier section. No casino has a reason to hide this, and you'll often find a big colorful button leading you there. Click on the 'Deposits' section and then select MasterCard.
Here you need to fill in the information on your card. This will include the long card number, expiration date, security number and your name in the same format that is printed on the front of the card. You also enter the amount here, and then click 'Submit'.
You will usually find out whether your MasterCard transaction has been successful within a minute. If not then you should look at some alternative methods – customer support will be able to help you out with this.
Make Sure You Compare the Bonus Terms
Before your MasterCard is put to use, it can be worthwhile checking the details of the welcome bonus at the casino you would like to deposit at. All casino bonuses look similar on the surface, with a 100% match on your deposit amount. What you'll find is that there are some huge differences between these bonuses when you look below the surface and consider the terms and conditions.
Two key factors should be the first things you check. First the wager-through requirement. This should be as low as possible, with the very best casinos in the 20x to 30x range. You will find a lot of bonuses with wager-through terms closer to 100x – which makes the bonuses very difficult to clear.
The other factor is the weighting of games towards this wager-through requirement. At many casinos, only slots and Keno count at 100% towards this, with table games between 50% and 10%. If you are a fan of the table games, you should look for casinos which offer you special bonuses tailored for these games before you go ahead and make that MasterCard deposit.