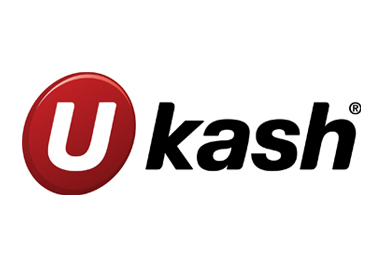 How to Deposit at Online Casinos Using uKash
uKash is a deposit method with a difference. While most of the methods available are variations on the Virtual Visa or electronic wallet theme, this casino payment option is voucher based. What is unique about it is that it can be used anonymously. You can buy a voucher with cash, and then deposit online using this. This deposit option is not currently available to US players, though can be used in many countries around the world.
This article gives you a complete overview of uKash casino deposits. First of all below, you will find an overview of this service, how it works and the pros and cons compared with other payment options. After that there is a practical stage-by-stage guide to setting up and depositing with uKash. Finally you will find some important information on how to compare casino bonus offers before you go ahead and make a deposit.
Overview of uKash Casino Deposits
While people from all walks of life enjoy casino gambling online, not everyone wants this linked and visible on their bank account. This can be for personal preference reasons, or it could be tied to your job role or even an upcoming mortgage application. This is where the anonymous uKash casino deposit method becomes very useful. If you do not have a bank account at all you could still use this option too.
What you need to do is find your local retailer of uKash vouchers on an interactive search and map function on the website. These are mostly convenience type stores. You then take some money, and exchange this for a uKash code number. There is a small charge, which is how this business operates. You then take your voucher, log on to a casino which accepts this method, and type in your code number to deposit. The money will be instantly transferred.
The obvious downside of this payment option is that you'll need to locate and get to your local store to buy the vouchers in the first place. It is understandable that some people would also be a little nervous about parting with their hard earned cash for a mere code number. uKash has been around for several years, and has proven itself to be reputable – so there is no real cause for concern on that front.
For security, an electronic wallet does the same job and also adds a level of convenience that it can be arranged entirely online. You will need to fund that electronic wallet, which is usually done via your bank account or credit card. There are also opportunities to fund electronic wallets with uKash vouchers, including Neteller and Webcash.
This deposit method is proving very popular, and a lot of casinos now accept it. This is a great way of getting around banking restrictions, though unfortunately is not available for US casino players at this point.
Practical Guide to Making uKash Deposits
This is an easier practical guide than for many other casino deposit methods. There is no sign-up process for Ukash, you only need to buy your voucher and then go ahead and use it.
You can locate your nearest store from a search function at ukash.com. This even provides a map to show you where they are.
Next you simply go along ask the cashier for a voucher and the amount, and they will give you the total cost. Expect 5% to be added for the transaction cost, this is higher for smaller amounts and lower as a percentage the higher you go.
After that you'll get to using it at your casino. Here I assume you have chosen your casino, and you have already figured out that they accept uKash deposits. This is a general overview of the process, and individual casinos might do things differently.
You'll need an account at your casino first of all, this will be quick and easy to set up and will perhaps involve an e-mail verification step. You should keep all your personal details accurate, as back-up documents will normally be needed when it comes to time to withdraw your winnings.
Next you find the cashier section and choose 'Deposits', select uKash from the range of options available. You'll be asked to enter your 19 digit voucher number and for the amount you wish to deposit. Once this is done and you click 'Submit' your code will be verified and the money should be yours to play with right away.
Before You Deposit: Check the Bonus Terms
Many casino players make the mistake of signing up at online casinos without properly comparing the bonus offers. What you will find is that there are huge differences once you look beyond the initial 100% matched offers. The biggest difference is in the number of times you'll need to wager through your bonus before it can be withdrawn. Look out for casinos that offer 20x or 25x terms – and avoid any that ask for more than 50x. You should also make sure you check that your favorite games are included in any bonus clearing rules.