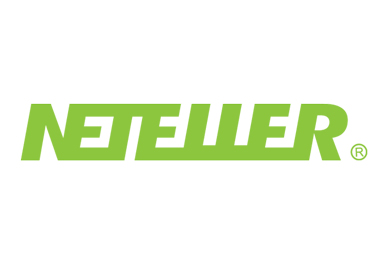 How to Deposit at Online Casinos with Neteller
Neteller is a popular example of an electronic wallet or 'eWallet' service. This is a virtual account, which stays online, you can load your account with money from your bank – and then use this money to transact with online merchants, including casinos. This service is available in jurisdictions all around the world. Due to legal issues covering transactions in the US, Neteller is not available in that country.
This article gives you a complete overview of Neteller casino deposits. First, you'll find a detailed overview of this service, including the pros and cons compared to other deposit methods. After that I have gone through the practical aspects of making a deposit using Neteller. Finally, you can get some great welcome bonuses at Neteller casinos, and I have outlined the key factors to look out for to make sure you are getting the best possible deal.
Overview of Neteller Casino Deposits
The central question when it comes to depositing with Neteller or any of the other eWallet services such as Moneybookers or PayPal, is what is the real advantage? After all, in most countries there are no restrictions on depositing using your credit card.
These advantages can be broken into two main parts.
First of all, there is the security aspect. By using a 3rd party service, you do not have to give your bank card details to any online casinos. While the huge majority of casinos are completely legitimate and safe, it is understandable that this security measure is welcomed by many players. If the worst came to the worst and a casino site was compromised, your money would be safe. Added to this is the advantage that casino transactions do not show up on your bank statement. For some professions, this is a must. Plenty of other people would prefer that their gambling entertainment was kept private.
The other major advantage of using Neteller for casino deposits is the fact that you'll be able to store part of your bankroll online – and use this to your advantage. If you keep your money in an eWallet, then you can instantly deposit at different casinos to take advantage of promotions or special deals.
Of course, there are some disadvantages with every method. With Neteller you will need to pay a small transaction fee to use this service. This is just a few percent, and goes down as a proportion of the deposit amount for bigger payments. There is also the one-time effort required to set up the account in the first place. This will require verification via uploading copies of your documents.
This casino payment method is just as fast as your bank card once set up, and can be used at most large online casino brands for both payments and withdrawals. All-in-all a flexible deposit method which adds an extra layer of security between your bank and the casino operators.
Neteller Casino Deposits – Stage-by-Stage
There are two main steps required to successfully deposit using Neteller. First of all you need to set up your eWallet account. The initial registration just takes a couple of minutes from neteller.com, and includes a simple e-mail verification step. You will then be asked to supply documents to get your limit moved up enough to allow regular transactions.
Once you have an account, you can go to your favorite casino and follow these general steps. Individual casinos might do things a little differently, though this will be the standard process.
First you need to register a player account, this will include an e-mail verification step at most casinos.
Next you need to find the cashier. This should be very easy, and once you are there you can click on 'deposits' and then locate 'Neteller'.
You'll then be taken to a screen where you log in to Neteller, often in a separate small window. This should be secure (displaying https:// in the URL). You log in using your Id number or e-mail and password, input your deposit amount and press Submit.
You'll go back to the casino, where you see a message confirming your successful deposit.
This is a simple and secure process, which follows the same system you would use when buying goods or services from any online merchant.
Before You Make That Neteller Deposit – Check The Bonus Terms
Casino bonuses all look remarkably similar, with 100% or even 200% matches on that Neteller deposit promised in a big headline. What you will find is that there are huge differences in how quickly you can cash these bonuses out. What the casinos do is specify a 'Play-Through' in their terms and conditions. This is the total amount of times you'll need to wager the bonus before you can withdraw the bonus amount. The thing to watch for is that this varies dramatically. For example some casinos ask for a 25x play-through, while others are at more than 50 times. You should also look out for lower 'weightings' given to certain games.
Once you know what to look for, it is very easy to compare the bonuses, whether you'll deposit with Neteller or any other method.