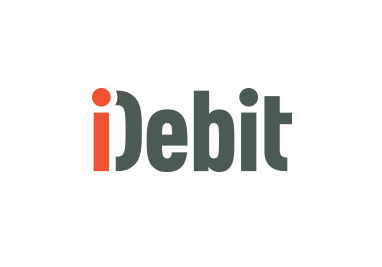 How to Deposit at Online Casinos Using iDebit
iDebit is a relatively new payment processing service for international casino players. This is more of a gateway service which connects your bank with online merchants and a traditional electronic wallet. If can be used for both deposits and for withdrawals. This is useful for both personal security purposes, and to get around some of the current restrictions on casino deposits put in place by Canadian banks. This service can be used internationally, though is not currently available for US users.
This article gives you a complete overview of iDebit Casino deposits. First of all you will find a high level explanation of how this system works, including the reasons why it is necessary. Next a practical guide, taking you stage-by-stage through making a successful deposit using iDebit. After that some key information which you should use before you deposit, covering how to compare bonus offers at different casinos.
Overview of iDebit Casino Deposits
The reason for the need for services like iDebit is the heavy handed restrictions that many large Canadian banks have placed on gambling deposits. Their reasoning is that the laws in the US mean they cannot risk Canadian banks allowing US players to deposit at gambling sites. As many Canadian banks have large business interests south of the border, they want to stay in the 'good books' of the authorities there.
Practically speaking, this means that many Canadians find gambling deposits declined, even though these are completely legal and individuals are free to choose how they spend their money without government interference.
iDebit solves these issues by being an intermediary between your bank and the casinos. You make the bank payment request through the iDebit website, rather than direct. This means your bank only sees the iDebit transaction, which could be for a number of online merchants, and the deposit gets through.
Note that this system is available internationally, and is not only used by Canadians.
There is an additional security advantage to using this system. You do not have to provide any of your personal banking details directly to the casino. Of course, you will have to trust iDebit with your details, however this is just one organization instead of every casino you wish to deposit at.
At the present time, iDebit is only available at a selected number of online casinos. If the issues with Canadian banks blocking gambling transactions continue for much longer, we are bound to see this number increase. As things stand, the simple setup of this 3rd party account could see your casino deposits become very easy.
Stage-by-Stage: How to Deposit with iDebit
This stage-by-stage process includes two sections. First the setup of your iDebit account. Next, how to make the casino deposit. This is a generic process, since every casino has its own small variation in how things are handled with registration and depositing.
To set up your account, you should first go to idebitpayments.com, click the register / login button at the top right and follow the instructions from there. You'll find a list of banks which are compatible with this system, which can be filtered by country. Once you are set up, you'll need to verify your bank account by connecting to it through the system. Back up documents are also required, this is for your own security, so should not be seen as an unnecessary trouble.
Once you have your iDebit account set up, it is over to the casino for the next part. This assumes that you have already checked that your casino accepts this system.
First you'll need to register a player account. This is usually very easy, with just a few details and an e-mail verification step required. Remember to use accurate information, as you might need backup documents in order to withdraw your winnings.
Next head to the cashier section, locate the deposits section and click on iDebit.
There are two separate steps here. You'll log in to your iDebit account through a window which includes the merchant (casino) information. Once in this new secure window, you will log in to your bank and request the money is transferred to iDebit. The loop is then closed with the money transferred to the casino.
Effectively, you are accessing your bank through this 3rd party system – and your money will sail through.
Before You Deposit – Check The Bonus Terms
Before you go ahead and make your deposit with iDebit or any other method, it can pay to look beneath the headline bonus rate and spend a few minutes looking at the terms and conditions.
While these bonuses look very similar, there are actually some huge differences between them. These are down to the detail in the terms, and revolve around the play-through. This is the number of times you need to wager your bonus before it can be withdrawn from the casino. At the best casinos this is as low as 20 times, at the worst 50 times or more.
You should also check that your favorite casino games are not restricted or counted as only a small percentage of the total play-through.