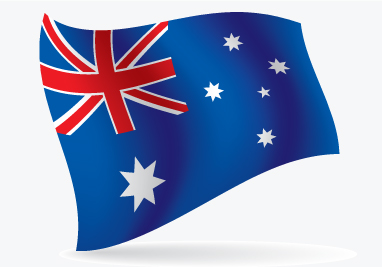 A Complete Guide to Casinos in Australia
Australia has liberal gambling laws, and is home to many luxurious casino resorts. This country also has a passion for slot machines. These can be found in bars in several States, many of which also include sports-book facilities. The slots in Australia are called 'Pokies', these are the same games, just a great local name for them!
This article gives you an overview of all you need to know about casinos in Australia. First of all I have covered the live casino scene below. Going through the States one-by-one and highlighting the biggest resorts and any other notable information. Next an overview of the mix of games found in Australian casinos can be found. After that the online casino scene is covered, with this country able to access the main internationally regulated brands.
Live Casino Venues in Australia
Here are the live venues you can find in the major cities of the six Australian States.
New South Wales
There is only one resort casino in this State. The Star Casino, based in Sydney is a lavish establishment with 1000's of slots and table games covering Blackjack, Poker Variations, Roulette and Baccarat. This is complimented by a lot of casino cruises, poker rooms and pokies halls.
Victoria
Another State with just one major casino. This is the famous Crown Casino in Melbourne. This is an impressive venue, and is well known among poker players as the venue of the annual 'Aussie Millions' poker tournament, which attracts players from all over the world. Again, there are poker rooms and pokies available elsewhere in the State, and again Cruise ships operate here, sailing into international waters to offer gambling games.
Queensland
There are several casinos in this State, including venues on the Gold Coast, Brisbane and Cairns. Two of these are owned and branded as 'Jupiter's' casinos. There is a large one at Broad Beach, Gold Coast and a smaller one in the city of Townsville. The Brisbane casino is known as the Treasury, and offers a wide range of table games in addition to more than 1000 pokies. Finally the smaller 'Reef Casino' is found in the northern city of Cairns.
Northern Territory
This State does not really have the population required to open the larger casinos, though you will find 2 casinos here. These are the Skycity in Darwin and Lasseters at Alice Springs.
Western Australia
The only major casino is located in the only major city in this State – the Crown Casino in Perth. This is an impressive resort casino which includes hotels and a huge indoor entertainments complex / arena. Traditional 'chance' pokies are not legal here, so the slot type games are based on skill. These include keno and video poker games.
South Australia
Another State with just the one major casino, the Skycity in Adelaide, there are no plans for any more licenses at the time of writing.
Tasmania
You'll find two casinos on the Island of Tasmania, the Wrest Point Hotel in Hobart and the country Club Resort in Launceston.
Casino Games in Australian Casinos
The spread of games found at Casinos in Australia is very close to what you'll find in any US casino. Pokies, the local name for slots, take up a huge proportion of the floor. In Western Australia, these are more similar to the 'class 2' machines found at many US native casinos – as the standard pokies are not legal.
You can enjoy Blackjack, Baccarat, Roulette, Caribbean Stud Poker and Tri-card poker, War and many other table games besides in Australian Casinos. Many of these venues also have separate poker rooms, where you can enjoy both cash games and tournaments. In addition to the Aussie Millions, there have been visits from the Asia Pacific Poker Tour to Australian Casinos.
With gambling such a part of this countries unique culture, you can enjoy a spin on a pokie in most States in your local bar – where you will also be able to access extensive sports betting options too.
Online Casinos in Australia
There is some confusion about whether online casino gambling is permitted in Australia. This largely stems from the 'Interactive Gambling Act' which was passed in 2001. Like similar acts in other countries, this actually targets the operators of gambling sites – and not the individual players. In fact, there is nothing at all in either this or any other law which prevents an individual from enjoying casino games online. What this act does do is restrict what Australian casino operators can offer online. This leads to the situation where big Australian companies offer games to other countries, while international companies are free to offer their games to Australians.
With all of the major international brands freely available, the choice is huge. I recommend you go with the big brands that have the safety of a stock market listing, license in a respected jurisdiction and many years of solid service.