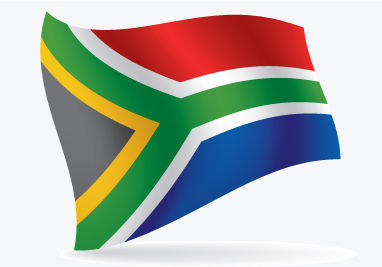 Your Guide to Casinos in South Africa
South African gambling can best be described as having endured a patchwork of legislation which first allowed, then banned, then allowed casinos again. At the moment, casinos in this country are enjoying a boom. There are casinos in most metropolitan areas. These include some lavish and large resorts, particularly in the areas which enjoy tourism. Online gambling is officially banned without specific licenses which are awarded only to sports-betting companies. Even these require their servers to be on South African soil.
This article is a complete overview of South African casinos. First of all I have highlighted the biggest and best live casinos, covering the major cities in this country and showing you what you can expect to find there. Next the casino games you can expect to find at South African casinos are outlined. After his you will find information on the current situation with online casinos. This includes a note to say that many people ignore the laws, and play at online gambling sites anyway.
South African Casinos by City
There are some amazing casino resorts in South Africa, as well as a large number of smaller casinos which are focused on the local population. In addition you'll find gaming machines in bars, and a lot of opportunities to bet on sports online. In this country, the licensing of casinos is handled at a provincial level, with separate boards considering applications.
Cape Town: This city draws tourists from all over the world to its beautiful coast-line. It is hardly surprising that one of the biggest and most lavish resort casinos should be found here. The Grand West Casino has more than 2500 slots and 78 gaming tables. They offer everything from Roulette to Blackjack and casino poker games. There is also a dedicated poker room here which offers both tournament and cash game action. Hotels, restaurants and extensive conference facilities make up the rest.
Johannesburg:  There are several casinos in the Johannesburg area. These include the Monte Casino and the Emperors Palace – as well as the Carnival City casino just outside of the city itself. This is a busy and wealthy metropolis, and as you might expect the casinos here are well set up to cater for the high rollers as well as the regular players looking for an evening of entertainment.
Sun City: This is a huge vacation resort, which includes extensive hotels, golf courses and conference facilities. There are casinos here for every pocket, including at the Sun City Hotel, Cascades Hotel and the Cabanas.
Durban Casinos: Sun International also runs the premier casino in the city of Durban. The Sun Coast Casino has a full schedule of events as well as more than 1500 slot machines. This coastal city is another popular tourist destination, and the casinos here are set up to cater for travelers as well as the local population.
Bloemfontein: Another major city, and another Sun International venue is the premier casino destination. The casino here is called the Windmill International Casino and Entertainment center. Again the theme is entertainment and conference facilities, as well as extensive slots and table games on offer.
There are many more casinos in South Africa, in one short guide it would simply not be possible to go through every venue in every city and most large towns too.
Games offered at South African Casinos
You'll find many of the most popular table games from around the world in South African Casinos. Blackjack is the single most common card game, and is spread at a wide range of buy-in levels. You will also find Baccarat, Caribbean Stud, Tri-Card Poker, Let It Ride and many other table games too. Roulette wheels are available in both US and European format here.
Slots are hugely popular in South Africa, with the leading casino venues having over 1000 different machines to choose from. While the latest multi-player and interactive games can be found in the bigger resorts, there are plenty of traditional type slots too, including the 3-reel types and the less interactive video slot category.
Online Casinos in South Africa
There are two laws which are relevant to online casinos in this country. First of all the 2004 'National Gambling Act' which prohibited 'Interactive Gambling' with wording targeting exchanging information on the internet. Second, the law was tightened to include servers located outside of the country in 2010. Effectively, online casinos are not legal in South Africa.
As far as enforcement is concerned, individual players enjoying online casinos do not appear to be targeted at all. There are many regulated casino providers (many with stock market listings) that are happy to accept players from South Africa. Deposits and withdrawals to online casinos also seem to go through without any major issues. Whether there will be legalized or regulated online casino gambling at some point in the future is currently not known.