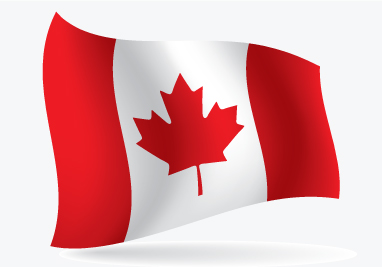 An Overview of Casinos in Canada
Canada has a tradition of being able to enjoy casino gambling at a wide range of venues. These range from slots halls, to 'Racinos' through to some big casino hotel resorts. In addition, most of the big brand international online casinos are happy to welcome Canadian players. These include the regulated brands listed on stock markets around the world, and not just the smaller offshore casinos which US players can access.
This article gives you a complete overview of Canadian Casinos. First of all I have gone through the provinces, summarizing the live casino venues available in each and picking out any highlights. After that you will find a list of the popular games at Canadian casinos. Next the focus shifts to online casinos, and the many excellent choices available there are covered. This includes some notes about how to deposit at online casinos for Canadian players.
Canadian Casinos – Casinos by Province
Quebec Casinos
Quebec has 10 licensed casino venues, none are more impressive than the newly created Casino de Montreal. There are a number of poker clubs which are smaller and some bigger casino resorts in Quebec City, Gatineau and Aylmer as well as several in Montreal. Quebec territory is where the Kahnawake tribal lands are located, who supply licensing and servers for many online gambling companies.
Ontario Casinos
The notable resorts here are around Niagara Falls, where two big casinos offer live entertainment all year round in addition to gambling. These are far from the only venues in this province, with more than 30 in total taking in racetracks, poker rooms and slots halls. Another notable Ontario casino is just over the border from Detroit in Windsor. So many people were crossing the river to play at this casino, that the Michigan government allowed licensed casinos on their site of the river to stop the taxable revenues flowing into Canada.
British Columbia Casinos
Another province that has a lot of choice of casino venues is British Columbia. The Edgewater casino in Vancouver is one to note, and there are several fully-fledged resort casinos which have been built in recent years. BC does benefit from visitors from Alaska, where gambling is severely restricted.
Alberta Casinos
Not so many casino resorts can be found in this province. Instead there are a large number of smaller venues spread widely over the territory. These include many venues which are on tribal lands, though the majority of these are privately owned. Both Edmonton and Calgary have a wide choice of casinos.
Other Provinces
Manitoba has some 18 venues, including both tribal (native) and privately owned establishments, with the main concentration being in Winnipeg. Saskatchewan has fewer venues, while they get extremely thin on the ground as you go north. The Northern Territory has only a handful, and these is just one casino in the whole of Yukon – the entertainingly named 'Diamond Toothed Gertie's Gambling Casino'.
What Games to Expect at Canadian Casinos?
The mix of games in these casinos is very similar to those found south of the border. Slots are the big draw, and take up the huge majority of the space on the casino floor. You'll find a mix of table games which include plenty of Blackjack, Roulette, Pai Gow and other Poker variations and Craps. There are also poker rooms in the big casino resorts, though there are more dedicated poker room casinos than you might find elsewhere. Another note about the Canadian venues is that the racetrack / casino combination (racino) does seem to be popular here.
Online Casinos In Canada
There is a dual track of online casino opportunities in Canada. Many of the provinces have their own casino and poker sites, which are open to residents of that province only. If you do not have an issue gambling with your local government, then you'll find that these are professionally run sites with a wide choice of games.
Canadian players can also enjoy the big international sites. These have become so much better than the offshore US sites in recent years that it is getting hard to genuinely compare them. There are 100's of the latest games, including big movie slots titles and live-dealer games – as well as all the old favorite table games.
The laws south of the border can make getting your deposits onto the international online casinos difficult. Several Canadian banks have subsidiaries in the US and block all gambling transactions as a way of minimizing risk that they could allow a US player to deposit. The way around this is to use one of many 3rd party services known as 'electronic wallets'. You can top these up with money from your bank and then use them to manage all your transactions with international gambling sites from there.
Canadians currently have a great choice of both live and online casino venues. Let's hope laws from the neighbors do not make the process of depositing too difficult.