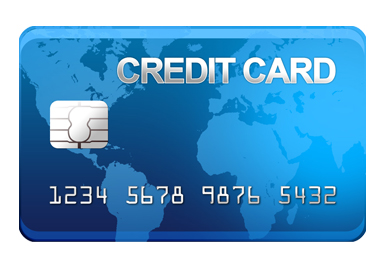 How to Use Your Credit Card to Deposit at Online Casinos
Since the US brought in laws affecting financial transactions between banks and gambling sites in 2006, it has not been so easy to deposit at online casinos. Nowadays there are several ways of making this possible. By using international purchase transaction codes, offshore casinos are able to accept many credit cards first time. This page shows to which brands and how credit card casino deposits work.
First of all below I have given an overview of credit card casino deposits. This includes the casinos available, and why cards are the easiest payment method – as well as the main brands. After that you will find a stage-by-stage overview of how to make your deposit. Finally, you'll get some big benefits from many of the reputable offshore casino brands. The last section shows you how to compare these deals.
Overview of Credit Card Casino Deposits
With no big casino brands accepting players from across the US, your best option for real money casino games is to play offshore. Many long running and trusted brands operate from Caribbean Islands. Some of these are even fighting the US for better access to players, claiming that international free-trade laws make it illegal for the Feds to prevent anyone from playing at their casino sites.
What the government has done is to put pressure on the banks to block all gambling transactions. This means that credit card payments to domestic casinos would be declined. Fortunately, using international purchase codes gets around this most of the time. You will find that you can deposit with your credit card first time in many cases.
Here are the major brands which are accepted by offshore casinos:
Visa: This is the most commonly accepted credit card brand and the one most likely to get through first time. If your main Visa card will not work, then pre-paid cards often come with this logo. International purchase capability is a must for pre-paid cards, if you are not sure which brand to buy, then make sure you ask support at your casino.
MasterCard: This is the other commonly accepted brand, with many casinos accepting both Visa and MasterCard.
Amex: American Express is not accepted by nearly as many casinos. Your casino might be able to accept this if your other branded cards get declined. You should ask support, even if this is not advertised as one of the deposit methods on the site.
The Process For Depositing with your Credit Card
Below is a generic process like that which you will follow to make a credit card payment at your casino. There will be differences in the navigation, and the names of the boxes asking for your information – however this should be close enough to the process for most casinos. I'll assume you have done your checks and made sure that the bonus terms are fair before you get to this point.
First you need to register your player account. This can be done either through the software download, or for casinos which allow in-browser play – through their website. You'll usually need to verify your e-mail at this point. Make sure address information is accurate, as you might need to supply back-up documents later to withdraw your winnings.
Next you head to the cashier section. No good casino will be trying to hide this, and you'll usually find this via a big red button. Find the Payments or Deposits section and click on the brand of credit card which you want to use.
The information you will be asked for includes the long number from the front of your credit card, the security number from the back, the expiration date and the amount you wish to deposit. Once you have input and checked all the information, you are ready to hit the 'Submit' button.
That is the entire simple process. You'll know within a matter of seconds whether your deposit has been successful, and if it has then your money will be available to play with right away. If you get declined then there are still a number of options available to you. These include pre-paid cards, Western Union or MoneyGram.
Make Sure You Get a Great Bonus Deal
Before you deposit it can be worth checking the bonus deals at different casinos. All the headline rates look very similar. What you will find is that these mask a wide range in the detailed terms and conditions.
The key piece of information you are looking for is the 'Play Through' or 'Wager Through' requirement. These range from 20 times your deposit + bonus, through to 100 times. You'll also find that some games can be excluded from this, or have weightings which specify their contribution.
You should also make sure that your casino offers a wide range of ongoing bonuses and promotions for players – after all, there are plenty of alternatives who will provide these.