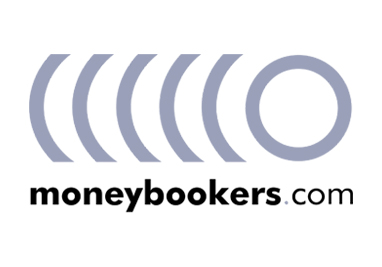 How to Deposit at Online Casinos Using Moneybookers
Moneybookers is an electronic wallet system which is accepted by almost all of the major international casino brands. This service is not available to US players, as laws restricting the financing of gambling accounts forced this (and other) electronic wallets out. Moneybookers is also known as Skrill, and is in the middle of a rebrand which will see Skrill as the main name at some point in the future.
This article gives you a complete overview of depositing at online casinos using Moneybookers. First of all I have covered how the service works, and discussed the pros and cons of using this. Next the practical steps of setting up an account, and then depositing with it at an online casino is covered. Finally, some words of advice about how to accurately compare casino bonuses before you go ahead and deposit can be found.
Pros and Cons of Moneybookers Casino Deposits
There are some big advantages to using an electronic wallet service like Moneybookers to deposit at online casino sites. Many of these are overlooked by players who are more used to using their debit or credit cards to handle these transactions.
Your main advantage is security. The electronic wallet service does the transaction with the casino, meaning that you do not have to supply your bank or card details to the casino operator yourself. The way that these 3rd part wallet services work is that you fund them from your bank, and then use the money held there to do online shopping or gambling. There is a secondary advantage here too – no gambling site transactions will appear on your bank statement.
Convenience is the other key advantage. Instead of keeping your casino bankroll at a single site, you can keep a proportion of it in your Moneybookers account. This gives you the opportunity to quickly take advantage of promos and short-term bonus offers at different casinos, without having to dip into your bank account. You can jump in, take the benefits, and then cash out again so you are ready for the next offer. This method might not make you rich, however it can help give your bankroll a regular and welcome boost.
Of course, there are always cons as well as the benefits with any one method. With Moneybookers there is a transaction fee every time you send money. This is small, even in comparison to other electronic wallets. The other aspect is the effort to set up your account. While the initial registration only takes a few minutes, you will be limited to a small number of transactions until you verify your identity by sending in documents. This is a one-off process, and for me the benefits do outweigh this small effort. You can also get a card with this system which you can use at ATMs to access your money directly.
How to Deposit With Moneybookers – Stage-By-Stage
The deposit process is very simple, with the countries that can access this payment option free from any legal restrictions on this kind of transaction. Here I have broken this down into two parts, first the setup of your Moneybookers account – and then making the deposit itself.
Setting up your account only takes a few minutes. First you go to moneybookers.com, and click the 'Sign Up' button. This asks for some basic information and your e-mail address, which you will need to verify. Your account will be active, though limited to a small total of transactions – the actual amount will depend on which country you live in. To get this amount raised, you can verify your identity by sending documents. You can also verify your bank account. This involves a small payment being made by Moneybookers, which appears on your statement along with a code number.
The next step is to deposit at the casino. Here is the general outline of how this works:
First up, you need a player account at your chosen casino. You might need to verify your e-mail address to complete this registration. This can be done though the download or via the browser client in most cases.
Next find the cashier, this will be easy, as this is exactly where the casino wants you to go. Choose Moneybookers where available.
Generally, you get taken to a new window where you will access the Moneybookers website, you log in with your e-mail address and password, then confirm the amount to deposit and submit the payment.
You get taken back to your casino, where you see a confirmation message for your transaction.
All this takes place in a couple of minutes, making this one of the fastest and easiest payment options around.
Before You Deposit Check the Bonus Terms
All casinos will have a headline bonus offer, usually proudly displayed on their homepage. These offers are generally a 100% match on your first deposit. What the casinos do not tell you is that the terms and conditions of these bonuses differ significantly. It can pay to check these terms before you sign up to make sure you are getting a genuinely good deal. You should look at the play-through required before you can withdraw your bonus. This can range from 25 times the deposit at the best casinos, through to 50 times or even more at the worst. I also recommend you look out for games which are excluded, or which only make a small contribution to this play-through total.