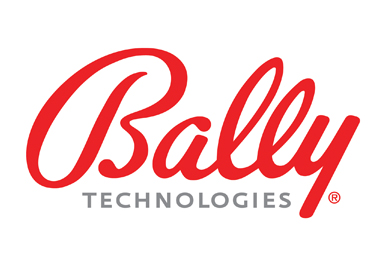 A Complete Overview of the Slots from Bally Technologies
No other gambling company can claim the kind of history which Bally has. This company has been around in one form or another for more than 80 years. Today they are focused on creating slots and games for live casinos, including some famous branded titles like the Michael Jackson games.
This article gives you a complete overview of Bally Technologies slots and history. First of all you will find a quick look back at some of the major events which make up the fascinating history of this slots giant. After that I have picked my 3 favorites from the Bally range, before giving an overview of the rest of their titles and associated games. Finally, you will find information on some of the major rivals to this slots manufacturer.
Bally Slots – An Overview of Bally Technologies
This company has been through many name changes over the years. It was first formed way back in 1968, and was called Advanced Patent Technology, first moving into the gaming industry eleven years later in 1979. The company changed its name several more times, becoming Gaming and Technology and then later United Gaming before becoming Alliance Gaming Corporation following an acquisition of that company in 1994. It was not until 1996, after a hostile take-over, that Alliance acquired Bally in 1996. They would change the name of the company to Bally Technology, and list on the NASDAQ (later the main New York Stock Exchange) in the early 2000's.
This has been a complex corporate history, and should not distract people from the fact that this company has succeeded in making their presence felt in the live slots market from a standing start- despite very strong completion from incumbents including IGT.
Innovation continues at this software house, with dual screen video slots with interactive features winning industry awards for their technology. The acquisition activity also continues, with casino and slots management systems for the casinos a big target area at the moment. The biggest recent acquisition was of SHFL, a company who made casino equipment, game cabinets and are also involved in online gaming.
Bally Slots – My Top Picks
The Bally range includes some impressive slot titles, many of which you can play online as well as in casinos around the world. These picks represent a diverse selection of the slots available from Bally, though I will suggest that you check out the full range for yourself – since my picks and yours might be completely different titles from their excellent range of games.
Quick Hit Slots are video slots which are the perfect antidote to the intensive interactive games which are the latest generation of slots at the moment. You can set your lines and coins, sit back and enjoy this relatively simple machine which includes blazing sevens and quick-hit symbols. You can win 2500 times your bet in normal play, and up to 3 times this from the free-spins bonus round. An advantage of this one is that it is available both online and in live casinos – you can get your quick slots hit wherever you are.
Michael Jackson – King of Pop - is a themed slot which includes the latest audio and visual experience. The bonus rounds include clips and songs, with the newer version of this game including even more titles than the first. There are some big payouts. If you are a fan of Jackson's work, then this will add some extra entertainment to your slots session – if not then the experience is worth having, if only the once.
The Magic of David Copperfield is a very recent release. This one maintains the air of mystery, and manages to include some big payouts and interesting pick-em style bonus rounds too. With the Vegas connection for Copperfield himself, this one is bound to be a big hit.
Bally Slots Range and Other Casino Games
There are many more titles in the Bally range, and the foot in the door of the iGaming world which comes with their acquisition of SHFL can only help to bring these to online gamblers too. The Bally titles are not available to US players at this time, as this company is US based they need to cautions concerning US online gaming laws. You will find a long list of slots titles including Thunderhorn, Vegas Hits, Cash Wizard and Mayan Treasures at many leading online casinos. There are no casinos I know if which exclusively offer Bally slots, you will find these offered as an extra by leading casino brands who give their customers multiple software supplier's games.
Bally do not currently offer online table games, focusing instead on the slots genre.
Mobile Compatibility of Bally Slots
The online versions of these games will play in your browser window using Flash Technology. These are compatible with touch-screen devices, though you'll need a 3rd party plug-in to operate them through Apple devices.
There are no apps available for Bally slots, either for iOS or Android, for now.