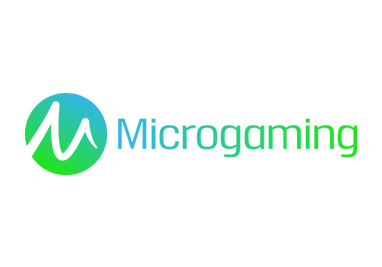 Your Guide to the Slots Created by Software Giant MicroGaming
It is amazing to think that 20 years have passed since the world's first real money online casino opened its doors. MicroGaming was the software house behind this 1994 debut, and have continued to develop cutting edge slots and casino games ever since. Nowadays, this is one of the biggest software houses specialized in gambling software. They do not run casinos of their own, instead licensing their games to casino operators, who handle the marketing and service functions themselves.
This guide to MicroGaming slots gives you a complete overview of this software company and their slots products. First of all, you will find some more details on the company, and how their business model operates. After that I have covered some of the best known and loved slots from their impressive range of games. Next the whole range is looked at, giving you a flavor of what to expect from MicroGaming slots casinos. Finally, mobile options are covered.
MicroGaming Company Overview
This company is based on the Isle of Man and listed on the London Stock Exchange. They are one of the giants of the online casino software world – along with PlayTech and NetEnt. The way that MicroGaming works is to create slots, including licensing big movie and TV tie-ins, and then license them to individual casinos.
Many of these slots have progressive jackpot prizes. The MicroGaming slots software allows these to be linked between the different casinos. This means you'll find machines with many 6 and 7 figure prizes, some of the jackpot amounts are going up rapidly too.
In addition to their impressive range of slots, MicroGaming has created some of the best table games anywhere. They recently started to produce both responsive mobile games which work in various devices via your browser window, and native apps too. This software house also has a poker network, known as MPN.
Famous MicroGaming Slots
There are many notable slots in the MicroGaming range, none is as famous as Mega Moolah. This is an entertaining wild-animal themed 5-reel video slot. There are plenty of ways to win smaller amounts on it, though the main draw is the huge progressive jackpot. This made history as the biggest win of all time when hitting for more than $6 million – though this amount has now been surpassed elsewhere. The jackpot is linked between many casinos, and is usually above the $1 million level.
The Norse-god themed 'Thunderstuck 2' is another popular slot by MicroGaming. This is the sequel to one of the early video slots, which grew a big following with its simple game-play and free spins round. The current version gives you the chance to win big, and has extra features like expanding wilds which give you more wins along the way.
A recent addition which has quickly become a must-see is 'The Dark Knight Rises', this is based on the 2008 Batman theme and has some amazing bonus rounds – as well as a huge progressive jackpot.
The Full Range of MicroGaming Slots
The titles above are all the newer video slot titles, however there are also a lot of traditional slot games among the 500+ titles on offer at this casino software house. These include simple 3 reel games which mimic the old traditional slots. As you move up the scale of complexity there are a lot of early video slots too. These kind of games have up to 20 win lines and a free-spins round to keep you entertained, though not the interactive adventure type features which today's games feature.
There are plenty more movie and TV tie-in slots at MicroGaming, including a lot of the games you will also find on the floor of Vegas casinos.
If you like to play machines with jackpots, then this is certainly the games creator to go with. At any one time there are 5 or more 7 figure prize pools – and plenty more in the 6 figure range. With so many titles to choose from it is unlikely that you'll ever find yourself in the position of having no options at a MicroGaming slots casino.
Mobile Slot Games at MicroGaming Casinos
There is a dual track for mobile devices going on at MicroGaming. Their so called 'Viper' software, which responds to your device and screen-size, is very advanced. You can now access the majority of their 500+ games through mobile devices based on Flash technology. If you are using an Apple device you may need a 3rd party plug-in to make this work.
At the same time there are only a handful of games available on native iOS and Android apps for this company. It may be that the responsive web-versions are so good that MicroGaming do not see the urgency in moving over to the native versions.
If you are a slots fan living outside of the US, then MicroGaming really are a great software provider to try out. Not only for their famous slots, the depth of the range of games at casinos using this software will impress even hardened slots fans.