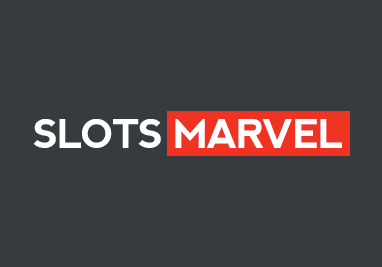 The Marvel Slots Range from PlayTech
Marvel have transformed from being a comic book brand to a huge movie franchise and continually release box office hits. This brand has also become big in the world of online slots. Movie tie-in games are released regularly, and are among the best slots games anywhere. They not only incorporate the characters and animations from the movies, there are big bonus rounds and jackpots too.
These slots are currently created by the huge software house PlayTech, and are licensed to some of the biggest casino brands online. Cryptologic, a rival software firm now owned by gambling giant Amaya, used to create Marvel themed slots. You can still play some of these games, however they do feel dated compared to the latest PlayTech offerings.
This page gives insights into the best Marvel slots. First of all, I have covered a little more about how these games work, including their linked jackpots. Next you will find a list of some of the latest Marvel slots to cause a stir in the world of online casinos. After that there is some practical information on the best way to access these games on different devices ranging from smartphones and tablets to computers.
Marvel Slots – PlayTech and Linked Jackpots
PlayTech who have the license to create these slot games do not offer them directly to players themselves. Instead they are licensed as part of a multi-vertical gambling package to many big brands. Many of the brands associated with high-street bookmakers in the UK (for example) use this software. This allows the brands to have casino, poker and bingo games for their players – and lets millions of potential players reach the PlayTech slots.
The clever part of this is that the jackpot totals are linked between all the casinos that use this software. When someone spins at any casino, part of their coin goes towards increasing the jackpot amount. This makes the Marvel slots grow giant jackpots, even the smaller ones are several hundred thousand dollars – and they regularly top the million-mark before being won.
This software cannot be licensed to US friendly casinos at the moment. Since PlayTech are listed on the London Stock Exchange, they are unable to risk falling foul of the uncertain US laws concerning gambling transactions.
Some slots based on Marvel characters are created by other software companies, usually as one-off titles. This article focuses on the main PlayTech Marvel range.
Marvel Slots – Some of the Best Games
There is a long list of Marvel slots, some of which are starting to look a little dated and others which are brand new and contain the latest video bonus-round technology. What these games have in common is that they are based on 5 reel video slots, with either 25 or 50 win-lines and excellent additions and features. These are built to appeal to a broad cross section of casino slots fans, with entertainment being a big factor. Of course, hitting one of the progressive jackpots could be the most entertaining thing of all.
Here are some of the best Marvel Slots
#1 – The Incredible Hulk
This is the latest slot and looks fantastic, there are several bonus rounds including one where the Hulk rampages – smashing both cars and helicopters. Sometimes he gets extra-angry and smashes them all, which can lead to a big windfall separately form the potential progressive jackpot win.
#2 – The Avengers
Based on the film of the same name this slot has some great features including symbols which take up more than one space on the reels and entertaining bonus rounds which are based on the characters involved (Captain America, Ironman, Thor and the Black Widow). One quirk with this game is that the jackpot is awarded randomly, whether or not you win anything from that particular spin.
#3 – Iron Man
With progressive mystery jackpot payouts and great game-play which includes expanding wilds. This is another excellent marvel slot from the PlayTech range. I like the constant smaller payouts from this entertaining 25 win-line slot, these will keep your bankroll turning over nicely while you are waiting for the bigger prizes to drop.
There are many more besides, the range is expanding all the time – and in addition many of the more dated slots are getting welcome upgrades to match the latest technology. Other characters to look out for include Thor, the Punisher, X-men and Spiderman. You should also keep in mind that these are only a small selection of the entire PlayTech slots range, which now includes more than 200 titles.
Marvel Slots – Accessing these games on different Devices
Online casinos have definitely moved on from the times when you could only access these games by downloading a Windows software client. You still have that option (and one for Macs at many casinos), however things have gotten a lot more mobile-friendly nowadays.
You can play Marvel slots on the majority of devices using in-browser technology (Flash) which detects and adjusts to your screen size. This may not work on some Apple devices, which do not support Flash, though a quick download of a 3rd party plug-in will fix this.
There are native apps for Apple and Android devices too, if you choose these then you will need to check the list of titles that your casino has ported over. One thing is for sure, you can access the excellent Marvel slots range on a lot more devices now than at any time in the past.