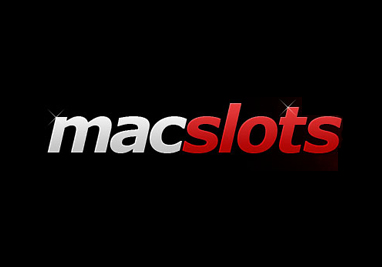 How to Enjoy Slots on Your Mac
We only have to go back 5 years to find casinos which would proudly display their 'Mac Compatible' credentials. In just that short time, most casinos have realized that they need a Mac download. At the same time in-browser gaming has massively improved and apps have come along too. In other words, it is no longer a case of whether you can play slots on your Mac, it is more a case of which of the many options are best for you.
This article takes you through the different options for Mac slots online. First of all, I have covered the different ways to access these games, looking at the pros and cons of each one. After that the types of slots you can access are covered, these include some excellent new machines. Finally, when it comes to casino bonuses, it is a case of comparing the terms and not just the headline rate. I will point you in the right direction for ensuring that you get a great bonus deal at the end of this article.
3 Different Ways to Access Mac Slots
When it comes to accessing online slots there is no single 'best' way, this really depends more on your particular devices, and personal preferences and situation. Here are the pros and cons of the 3 main access methods:
Full Software Download: This involves downloading the lobby, cashier and game-engine software onto your machine. The games themselves do not come down first time you download. There are often 100's to choose from, and downloading them all onto everyone's Mac would not make too much sense, since most people only play a small number of game types. Instead you'll download each game separately the first time you play it.
Pros of this method include the smoothest and fastest running versions of the games, and the widest choice. Not all slots have been adapted for apps or instant-play yet. Negatives include needing to have casino software on your machine, and the fact that you are tied to one casino until you go through a similar download process over again.
Instant-Play: This describes the in-browser technology, which has significantly improved in recent years. For me, the browser games are now almost as good as the full-downloads, and as networks and computers get faster, there is no reason why this type of game should not be the equal of downloads soon.
Pros of this method include the number of games you can try. Many big casinos now have slots from several different software houses, available only in your browser. You can also switch between casinos very quickly and easily this way. Cons include issues with Flash technology. This is not compatible with modern Mac devices natively. You can get around this by downloading a plug-in for your browser.
App Download: For iPhone and iPad devices, the newest way of accessing Mac slots online is through an App. Native apps are not available at every casino yet, and when they are you will often find that only a small selection of the total number of slots and other games have been included in them. What you will find is that apps are specifically tailored to touch-screens and to smaller screen-sizes, making them easier to play on mobile Mac devices compared to the in-browser games.
Pros of app downloads really show up when you try and play games on iPads or iPhones which are not specifically optimized. The main downside is that you will not have the wide range of slot games to choose from – though this is significantly improving as more and more casinos move to the app model.
What Types of Slots Are Available on Macs
Slots develop in ever-faster cycles. The old distinction between traditional and video slots no longer covers the diversity of the games. Video-feature rounds, progressive jackpots and by movie or TV tie-ins are now standard on new games – and many novel themes including multi-player slots are becoming the norm.
Traditional slots are the 3-reel games which have the same concept as the original mechanical slots games. Your objective is to line up bars, bells or sevens on the single win-line. These slots still have a lot of fans. Many players prefer the simple game to the more interactive and intense versions, these are games you can just sit back and enjoy while you wait for the big wins to come in.
Video slots generally have 5 reels. The main difference with these games is that they have multiple winning lines – as many as 50 in some cases. You can select how many lines to play, and how many coins to wager per line. The inclusion on 'Wild' symbols (which substitute for any other symbol) means that you can hit multiple payouts from different lines at the same time. The simple video slots have free-spin feature rounds, and sometimes other features like a progressive jackpots.
Interactive Video Slots: This is the latest selection of games. They are essentially Video Slots, only the feature and bonus rounds take you right out of the games and into interactive mini-games – often themed on a big movie or TV show. You'll get video clips too, and many other ways to win. These Mac slots can be enjoyed for their entertainment value, as well as your chance to hit a big win.