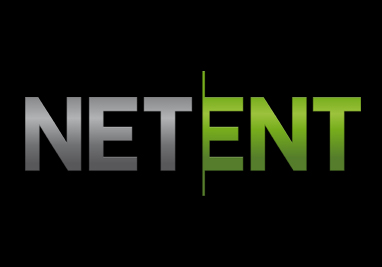 An Overview of the Slots Games From Net Entertainments
For many years the world of online casinos was dominated by the two biggest players in the industry. MicroGaming and PlayTech had the size, the reach and the portfolio of games to attract the biggest gambling brands online. Nowadays, you can add a 3rd company to the list of big online casino software providers – Net Entertainments. Known as NetEnt, this company are based in Sweden and has built an amazing portfolio of slots. These include innovative games and also some big movie tie-ins like Alien and South Park.
This page gives you a complete overview of NetEnt and their slot games. First of all, I have provided a little background and history of the company behind these games. After that some of the most popular NetEnt slots are looked at, including the big money Mega Fortune game. I have then given an overview of the wider range of games from this software provider, including both casino games and the rest of their huge list of slots. Finally, your options for playing NetEnt slots on mobile devices are look at.
Net Ent Slots – Company Overview and History
This company has a long history, and was originally created in 1996 by a land based casino operator from Sweden. Like all of the major casino software houses, this company does not offer games directly to players. Instead they license games to casino brands, who in turn offer them to the players.
NetEnt are linked with the Bettson group, a company who later bought Bettson, bought a large stake NetEnt in 1998 and completed the acquisition in 2000. The same year this company was listed on the Swedish OMX stock exchange – which is often spoken of as the 'NASDAQ of the Nordics'.
Over recent years this company has taken on a truly global profile. Their casino games are available in more than 20 languages, and their reach into markets around the world is growing all the time. US players cannot currently access NetEnt casino games.
Net Ent Slots – The Best Slot Games
There are some amazing slots in the NetEnt range, including many unique themes. Their animations are cutting edge, with bonus features and interactivity that the other major software providers are struggling to catch up with. There are some standout games, even though the general standard is extremely high to start with. Here are my picks:
Mega Fortune is famous for giving the biggest ever slot jackpot won online. This was more than 17 million euros. There have been plenty of big wins from this game since then, though none have been quite the same size. This is a 5 reel video slot, and is actually reasonably simple compared to many other of the games offered by this company. What you are aiming for is the bonus feature, which has concentric wheels. You need to hit the arrows to move into the next wheel, where the prizes are bigger and better. The final wheel contains a slot which gives you the big jackpot payout.
Wishmaster is a great example of just how advanced the graphics capabilities of Net Entertainments has become. The introduction video of a cavern littered with treasures sets the scene for this clean and visually stunning video slot game. The bonus round is where you want to be, and with a chance to win up to 900,000 coins on any one spin, it will not just be the cutting edge graphics and interactive gameplay that catches your attention here either!
There are many other games, with the Alien slots a great pic for fans of the movies and the South Park an entertaining alternative. It really is hard to find a bad slot in this software house's range – they are going to give the giants of the industry a real run for their money over the coming years.
Net Ent Slots – Other Slots and Casino Games
You'll find plenty of progressive jackpots among the wider slots range at Net Ent casinos. The jackpots are pooled between casinos hosting the same games. This ensures plenty of 6 and 7 figure payouts, which literally change the lives of many players. I recommend you check out the full list of yourself, there are themes to suit just about everyone.
Table games and novelty games include all the best known names including Blackjack, Baccarat, Roulette, Casino Poker variants, and more.
Net Ent Slots – Options for Mobile Players
There are iOS and Android versions of NetEnt casinos available, however these only contain a limited selection of slots and a couple of table games at this point in time. As with many casinos, the responsive mobile site seems to be the main area of focus. This detects the screen size of the device you access each casino through, and adjusts the games to suit this. The technology is Flash, which means Apple devices will need a 3rd party browser plug-in to make these responsive games work. This will enable you to access the full range of NetEnt slots and many of their other games too.