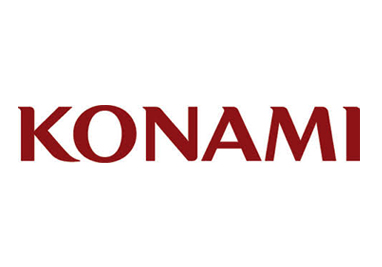 A Review of the Slots by Japanize Software Developer Konami
This company are not the first name that springs to mind when people think of global gaming giants. However they have been around since 1969 in various formats, and are currently the 5th largest video games company in the world. Their slots games include the famous 'Rocky' franchise as well as Dungeons and Dragons – and grace casinos around the world as well as having online versions. The most impressive thing about Konami of all (at least for people of a certain age) is that they created the 1980's video game Frogger!
This page gives you a detailed overview of Konami slots. First of all I have described the current setup and a brief history of this company. After that you will find my picks of the very best of some quality slots from this manufacturer. Next a more general overview of their remaining slots and other gambling games. Finally, I have outlined the compatibility of Konami Slots with today's mobile devices.
Konami Slots – Company Overview
This company started as a juke-box repair facility in Japan back in 1969, and the founder is still running the show as chairman today. Over the years, Konami has been better known for its video games, which have included Frogger, Scramble and others, than slots. However, they have been building some amazing slots games which have been appearing in casinos around the world – including Las Vegas. The focus on bonus-round mini-games has made these titles stand out and allowed some big name licensing deals to happen.
Konami have gone on to produce some of the best known games for generations of video gaming consoles. Their slots, which include popular games like Money in the Bank and Solstice Gold – have gone on to become firm favorites both in live casinos and online. You will not find any real money games to play directly with this company. They use the licensing model, where casinos take their games and deal with the marketing and player service side of things themselves.
Konami Slots – My Top Picks
Over the years Konami have produced a lot of different slot machines, many of these have been themed around movies or popular historical periods. A lot of them will seem dated now, though at the time they were released these were the cutting edge of slots design. The original games are now sold as 'collectibles' on eBay. I have picked a mix of these historical games and some more up-to date online titles as my top 3 for this manufacturer.
Rocky has to be the top pick, as this was the game that gave this otherwise small-time slots maker their big break. The original machine was a simple 3-reel slot with rocky themes around it. At a time when the movie tie-in was not the norm, this was a new and exciting machine – quickly propelling the maker into the focus of the live casinos. The early Rocky Slot did have a progressive jackpot, adding to the excitement of watching those 3 reels spin.
Dungeons and Dragons is a cutting edge dual-screen video slot, which really does show that Konami are capable of competing with the bigger slots makers in 2014. This should not be confused with the IGT / Wagerworks slot of the same name. The bonus rounds involving discovering treasure in dungeons, or even free spins with a multiplier of up to 20x.
Cash Inferno is my 3rd pick for this developer, this slot is different to the two already outlined, giving you 30 win lines over 5 reels and plenty of wilds and bonus action. This one is fast, fun and very entertaining.
Konami Slots – Full Range Overview
With more than 5 decades of experience and some serious pedigree in the world of gaming, it is no surprise that the range of Konami slots is huge. With everything from traditional 3-reel slots to the latest video based games with multiple screens and exciting bonus rounds, there really is something for all tastes on the casino floor. This company has satellite offices in the US, UK and Australia, meaning their games can now be located in all corners of the world.
Some of the other titles you might want to check out for yourself include the Buffalo Cash Express, African Treasure, Aloha Gold, Lucky Dice, Money in the Bank and Solstice Gold.
Konami Slots – Mobile Casino Compatibility
These games are making their way online as add-on games at selected casinos. Konami do not have the variety of table games and slots to fully power casinos on their own. What the bigger casinos do is to pick and choose the best titles and offer these as extras, via a non-download version only.
In-browser slots from Konami work with Flash. This can cause compatibility issues with Apple devices, though this can be solved with a 3rd party plug-in. There are no native apps for Android or Apple devices at this point in time.